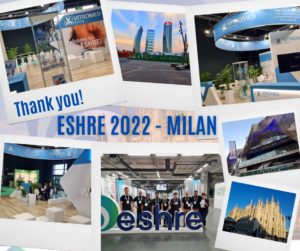 Memories of ESHRE 2022 in Milano!
Many thanks for visiting our booth as well as for the fruitful discussions, the interesting presentations and the time we shared after such a long time!
Despite the high temperatures, we had a lot of fun and are looking forward to ESHRE 2023 in Copenhagen.
We hope to see you there!
A big thank YOU to our partners and the whole VITROMED Family! It was a fantastic teamwork.
Your VITROMED Team