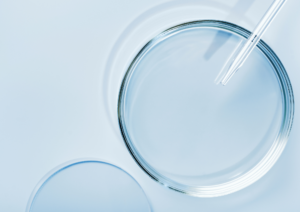 Every July 25, VITROMED celebrates World IVF Day and World Embryologist Day. This day acknowledges the birth of Louise Joy Brown, the first child born through in vitro fertilization process in England.
Due to a defect in the fallopian tubes, Louise's mother had fertility problems that prevented her from naturally conceiving. With this in mind, Lesley and Jhon Brown met doctors Patrick Steptoe and Robert Edwards, who had dedicated over two decades to researching methods of assisting women with fertility problems. Despite the experimental nature of the treatment and the unexpected success, the Browns experienced the desired pregnancy a few weeks later after the eggs and sperm union in the laboratory.
Given the controversy and social scandal of the pioneering experiment, Louise's conception and birth were in total secrecy. On account of this, the blessed event secured special arrangements, such as police guards at the hospital during the procedure performance, and complete darkness in the room during the delivery.
On World IVF Day, we recognize the important contributions of embryologists and professionals in this field and celebrate the advances in assisted reproduction. In the same way, we raise awareness about the ethical considerations and laws that apply to these procedures. Strict guidelines, and regulations with which human embryos can be manipulated to ensure responsible fertility treatment. Most importantly, on this day we break silence and stigma about infertility and emphasize the need for compassionate support and comprehensive obstetric care.
Happy birthday Louise! May the day of your birthing continue to be a celebration and remembrance by the entire world as an example of love, patience, and scientific progress. And thank you to those who struggle with infertility and who work relentlessly to improve assisted reproductive techniques as an expression of human tenacity. We are proud to be part of this community.