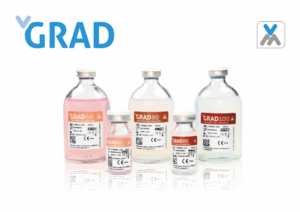 We are happy to announce that VITROMED gradients, V-GRAD, have been granted CE certification. V-GRAD are the result of a dedicated product development and they pass stringent QA control during manufacturing and before product release.
V-GRAD are available as:
V-GRAD40 (100ml glass bottle)
V-GRAD80 (100ml glass bottle)
V-GRAD100 (100ml glass bottle)
V-GRAD KIT (2 x 12ml V-GRAD40 and 2 x 12ml V-GRAD80 glass bottles)
Please find more product information here and contact us to learn more about product availability.