New product: V-DENUPET HANDLE – handset for the use with denuding pipettes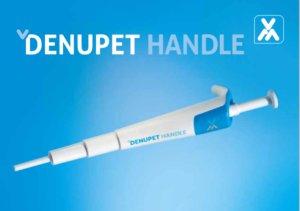 We are happy to introduce V-DENUPET HANDLE. A handset for the use with our denuding pipettes V-DENUPET. Together with embryologists we have developed an ergonomic handset in order to prevent overstressing during oocyte and embryo handling.
Please find more information about V-DENUPET HANDLE here and contact us to learn more about product availability.